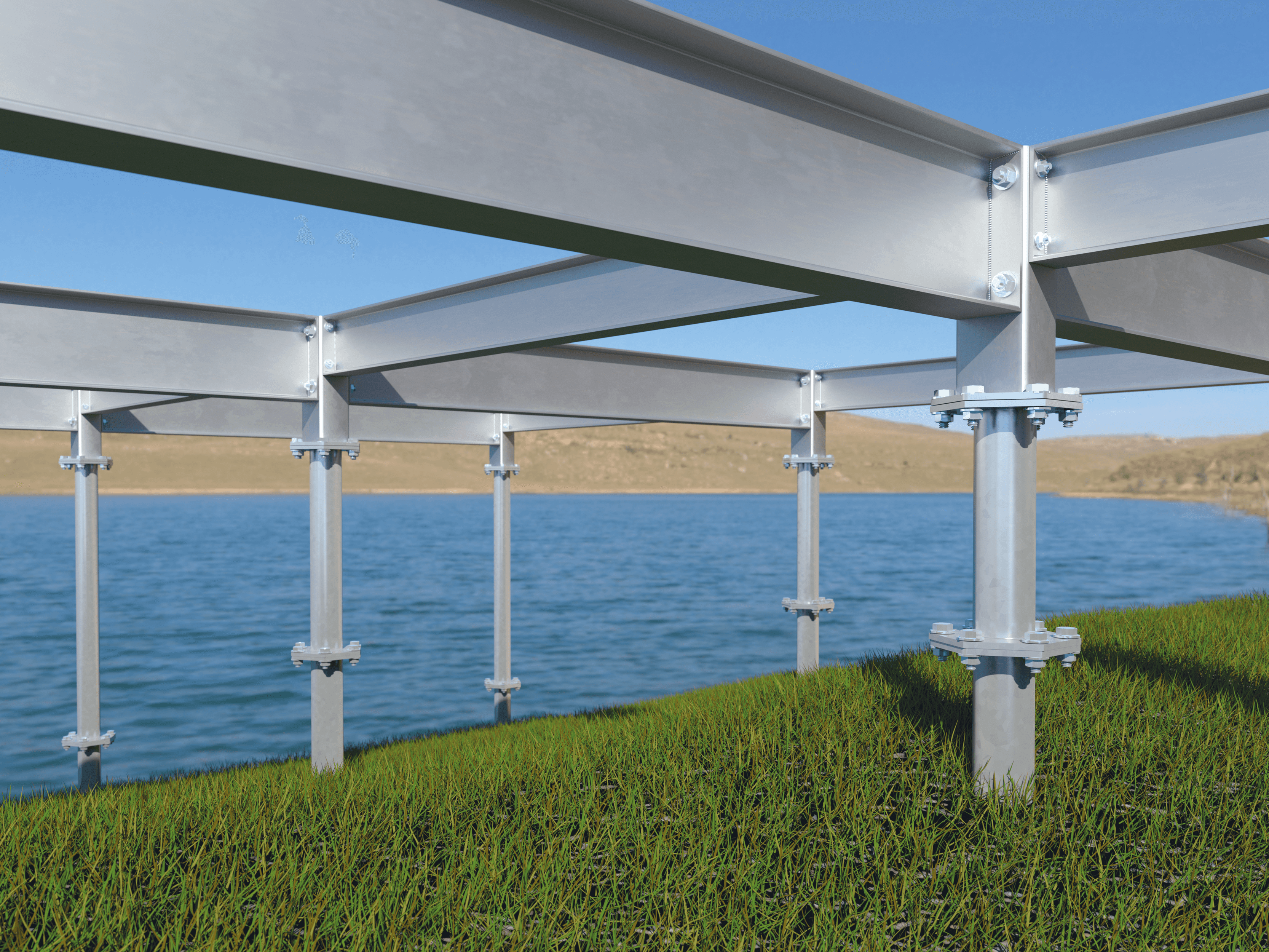 SCREW-IN POST SUPPORTS - A MODERN METHOD OF STRUCTURAL FASTENING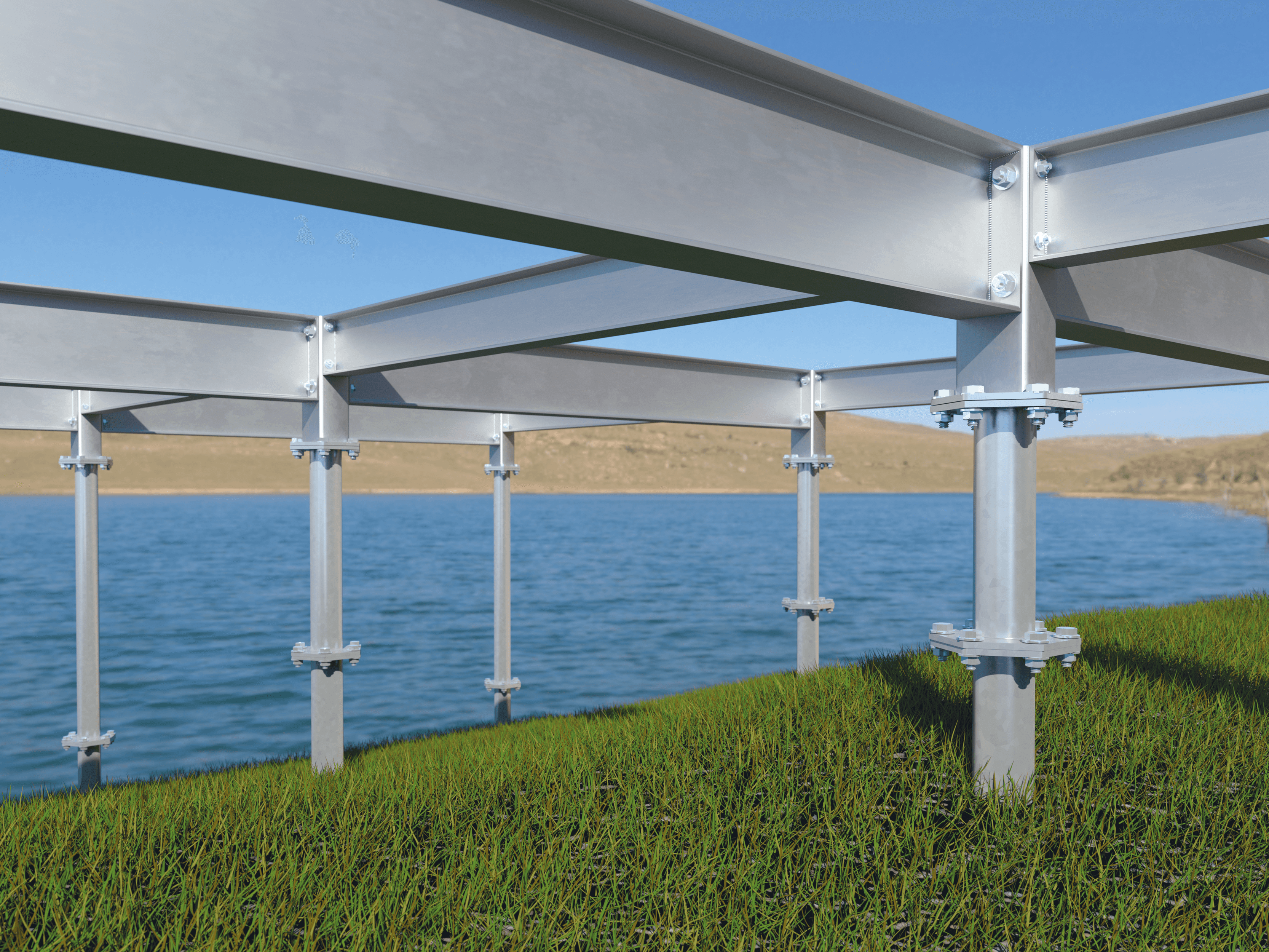 Post Supports are used in many different constructions, without the need for concrete foundations - this allows saving time required for concrete curing. Models designed for heavy loads allow fastening structures on sloped terrain or even in water. The range of applications for post supports is vast - from small garden accessories such as game nets or umbrellas to wooden summer houses and jetties.
PWM - Heavy post support with a hexagonal plate - A base designed for heavy loads. Its large size and the possibility of using extensions enable the installation of structures on sloped terrain and even in water. PWM post support works perfectly for building jetties, terraces, garage shelters, and, thanks to its high durability, entire wooden houses.
PWO - Post support with spacers - Used for anchoring ground-based structures with round posts, without the need for concrete foundations and specialized tools. The base is also easy to dismantle and can be reused. The included spacers allow for the use of posts with different diameters.
PWT - Post Support Plate Anchor - PWT anchor allows for fastening garden elements to the ground and is equipped with a hexagonal socket for attaching metric threaded elements.